PostgreSQL Support
Dalibo offers clear support plans. Our assistance is designed to protect and secure your data and your services. Dalibo guarantees a quick response from a PostgreSQL expert to all your questions.
Our support plans
Standard
Unlimited calls
Response Time: 2h max
Instance Tuning
SQL optimisations
Premium
Unlimited calls
24/7 availibility
Response Time: 1h max.
Restore Time: 3h max.
Monitoring & Alerts
Remote Maintenance
Minor and major upgrades
Custom Support
Dalibo can design custom support plans for large companies, business partners and software editors.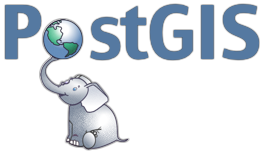 Unlimited PostGIS support
Dalibo is in partnership with Oslandia to offer unlimited PostGIS support. This unprecedented collaboration offers a unique support gateway for your PostGreSQL/PostGIS databases.
For more details, contact us.
Contact our expert team
Our technical assistance is available 24h/7.
If you've subscribed to our support, you can reach our team directly: