PostgreSQL Support
Dalibo offers clear support plans. Our assistance is designed to protect and secure your data and your services. Dalibo guarantees a quick response from a PostgreSQL expert to all your questions.
Our support plans
Basic contract
Unlimited calls and e-mails
Intervention time lowered to 2 hours maximum
Security alerts via e-mail
Unlimited access to our knowledge base
On-site intervention in case or emergency
Opportunity to take part in our workshops
Price scale based on the number of instances we support
Support of the main PGaaS public services
Extensions
Priority processing of your requests
24/7 coverage
Distant connexion to ensure an efficent treatment of all malfunctions
Active supervision on your instances including alert calling
Distant databases management
Three-monthly audits
High availability service recovery support
Options
Monitoring
Performance
Migration
PostGIS
Pooling
High-Availability
Backup
PostgreSQL management
Unlimited PostGIS support
Dalibo is in partnership with Oslandia to offer unlimited PostGIS support. This unprecedented collaboration offers a unique support gateway for your PostGreSQL/PostGIS databases.
For more details, contact us.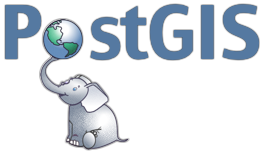 Contact our expert team
Our technical assistance is available 24h/7.
If you've subscribed to our support, you can reach our team directly: